What was your first knitting or crochet project? My mother purchased Mary Maxim yarn and patterns so I liked to look through their catalogs. I would ambitiously dream that I could knit and crochet all the items. My first knitting project was these simple slippers shown below. I think everyone has either made a pair or received a pair from someone! They are ubiquitous.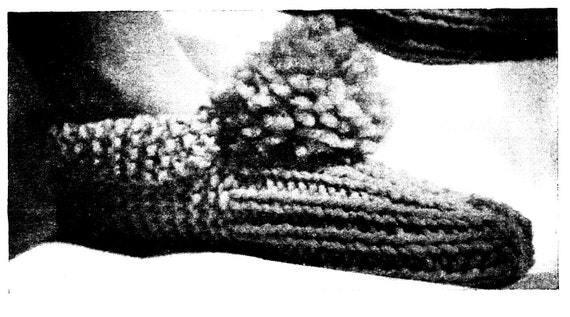 Here is a free copy of the slipper pattern.
It will be available for the month of July.
What was your first knitting or crochet project?
Summer Classes at Craftsy:
Craftsy Summer Course Gallery
A selection of Craftsy classes that are great for summertime! Work on your garden in the sunshine, or beat the heat by learning to knit inside.
Kids Classes:
Craftsy Kids Course Gallery
Looking for ways to entertain your kids and teens now that school is out? Check out these beginner craft classes that are great for kids of all ages. Classes are priced from $9.99 to $29.99, and three are even FREE! Your kids and teens can learn to knit, make a purse, cook a pizza, and more.