Eagle Knitting Book 1847 - Rare Victorian resource PDF
Eagle Knitting Book 1847-Third Edition
Rare English knitting book. If you love antique, Victorian knitting, this is a great addition to your library as a primary resource.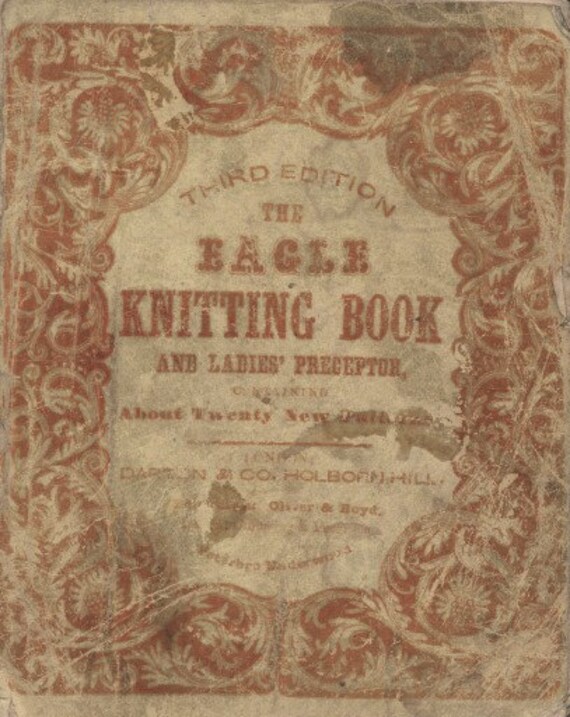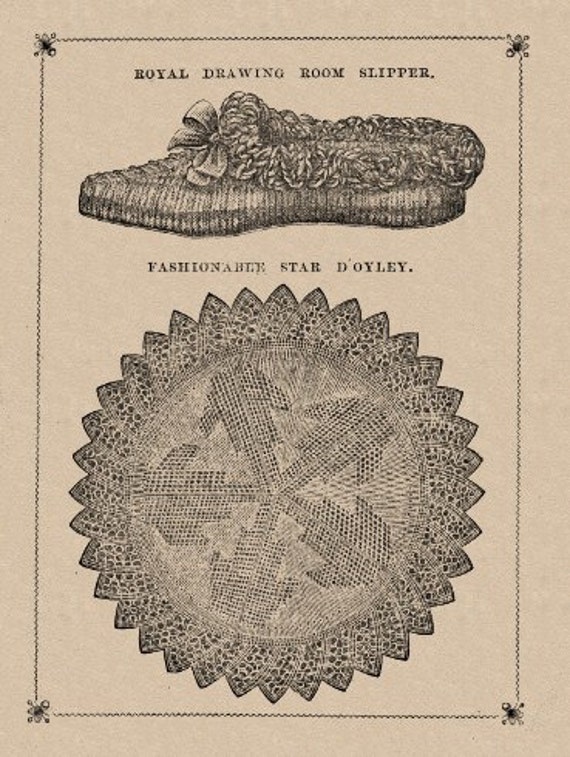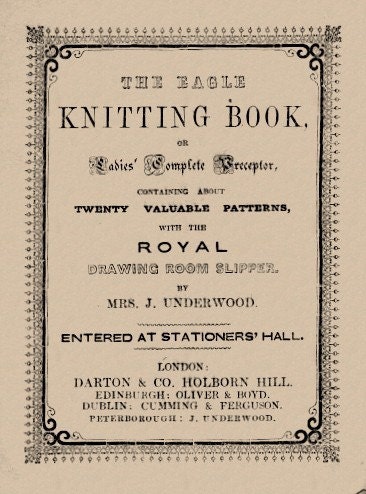 20 lovely Victorian knitting patterns.
Pretty Cuff with Ruffle

New London Muff

Hansome Round Cake D'Oyley

Pretty Open Lace for Round Cake D'Oyley

Strong Bead Purse

Knitted Insertion

Elegant Open Lace Edging

Very Pretty Lace

Parisian Lace Edging

Royal Drawing Room Slipper

Fashionable Star D'Oyley

A Gentleman's Comforter

A Coloured Anti-macassar

Knitted Lace Collar

Devonshire Lace

The Cornucopia Mat

Pattern for a Bag

A Netted Neck Tie
A Digitally Cleaned and Restored Reprint published in PDF format, 17 pages in total.
Link to download the PDF is delivered to you after your PayPal payment is completed.
$6.99 Free shipping
Why read books in PDF format? It saves trees.
What is PDF format? It is the format used by Adobe Acrobat Reader. If you don't have the correct software, you can get it from www.adobe.com. The beautiful thing about PDF files is that they are formatted and paginated which means that they are very easy to read (when compared with plain text files) and they are ready to print!
Copyright Notice
This pattern book is reproduced from my personal collection of antique books, booklets and magazines from the 1800's to the early 1900's. They are now in the Public Domain, their Copyright has expired. The reproduced version that I am selling, including its text and images are copyrighted to me, Deborah Decker with all Rights Reserved.
Secure Shopping with PayPal