If you just want to make a small project or practice some new stitches, a dishcloth is perfect. You get the practice in and have a finished item to use or give as a gift.
KnitPicks has 52 weeks of dishcloth patterns for both crocheters and knitters.
Here is a sampling...
Crochet:
Knitting: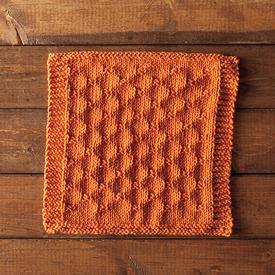 Enjoy,
Debby