Saturday, July 12, 2014
Here is a pretty tatting pattern from FreeVintageCrochet.
A lapel posey. I think these would be very pretty for a vintage style wedding!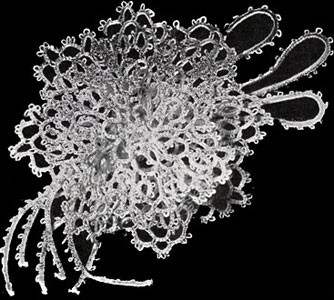 Enjoy,
Debby
Saturday, July 5, 2014
From the same knitter that gave us the
all-in-one-baby-top
Here is the Girl's All in One Sleevless Top
on Ravelry
Very cute! I need to make this for a 4 year old in my family!
Debby
Thursday, July 3, 2014
Don't get caught short not having a baby shower gift that was made by YOU!
Here is an easy summer knitting project that you can have ready for the next shower.
Have a safe weekend!
Debby