There has been a wonderful response to my dog sweater knitting patterns so I am working on a new series of designs. These new patterns will feature fancy ribbing variations.
Here is a picture of my very simple to knit, basic ribbed sweater.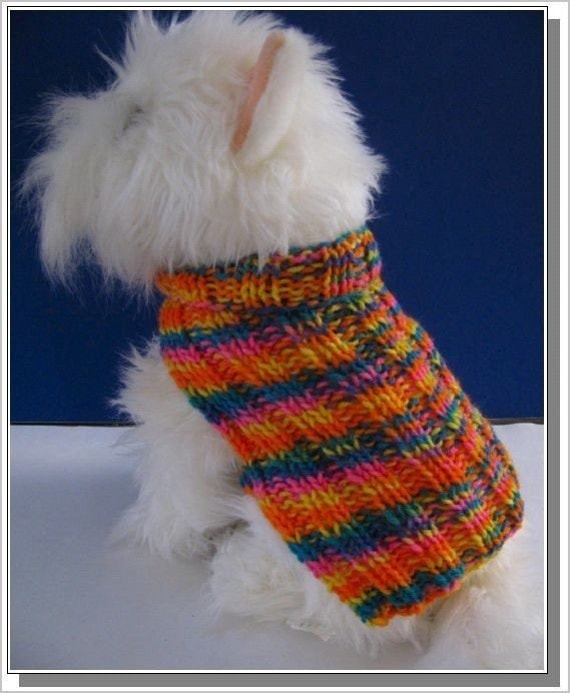 For the month of July, you can download this pattern for free
HERE
.
Let me know if you have any suggestions for new sweater designs.
Enjoy, Debby
Summer Classes at Craftsy:
Craftsy Summer Course Gallery
A selection of Craftsy classes that are great for summertime! Work on your garden in the sunshine, or beat the heat by learning to knit inside.
Kids Classes:
Craftsy Kids Course Gallery
Looking for ways to entertain your kids and teens now that school is out? Check out these beginner craft classes that are great for kids of all ages. Classes are priced from $9.99 to $29.99, and three are even FREE! Your kids and teens can learn to knit, make a purse, cook a pizza, and more.