I live in Virginia and wow...we have had a nasty winter. Even though it is March, it is not spring time yet. Though it warms up in the afternoon, it is really cold in the morning. I love these fingerless gloves for this type of weather. Makes driving with a cold steering wheel a bit more bearable!
This pattern is free on KnitPicks.com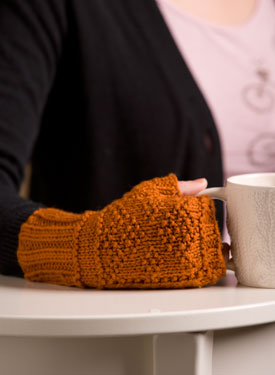 The Gansey inspired stitch pattern is really a nice touch and shouldn't be too hard to knit up.
Enjoy, Debby