To get ready for the Irish crochet bonnet, you may want to practice a bit on some less complicated edging.
Here is a pretty design from FreeVintageCrochet.com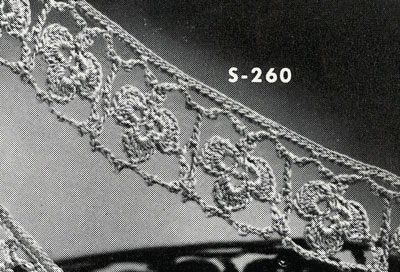 For Irish Crochet Edgings, use J. & P. Coats Tatting-Crochet, Size 70, with Milwards Steel Crochet Hook No. 13; or J. & P. Coats Best Six Cord Mercerized Crochet, Size 100, with a No. 15 or 16 hook.
Looks nice!
Enjoy, Debby