I have posted some Victorian treasures for sale on ETSY.
The Shilling guide is a precious primary source for many lost arts such as lace making.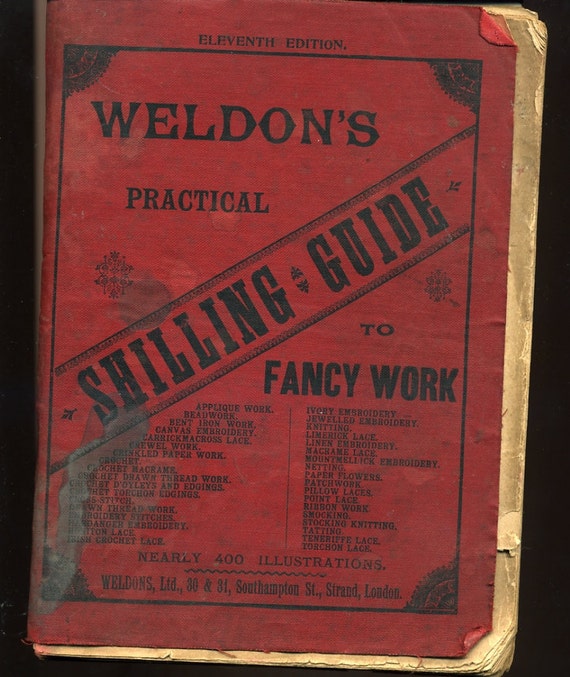 A few examples of the instructions included are for carrickmacross lace,
honiton lace,
irish crochet lace,
limerick lace,
point lace,
tatting,
teneriffe lace and
torchon lace. There are projects in smocking, knitting and crochet as well.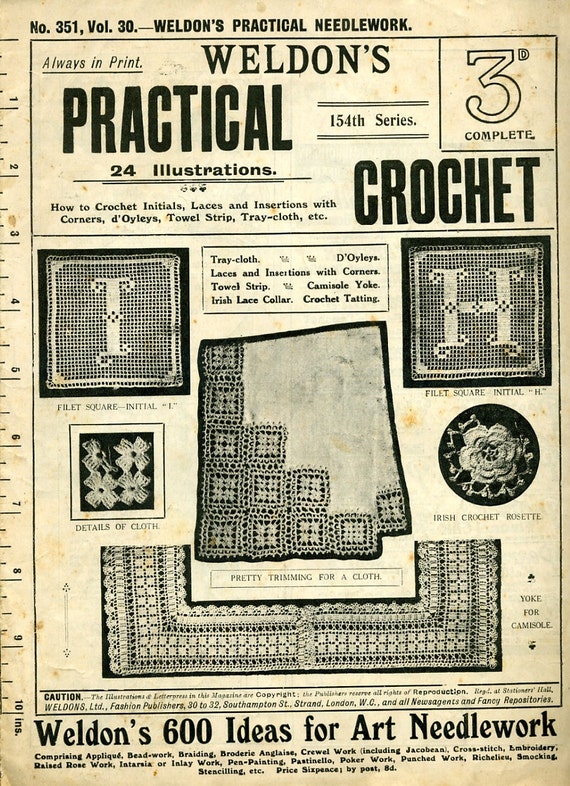 There are some single issues of Weldon's Practical guides and Fancy Needlework Illustrated too.