My most popular knitting pattern to date has been the Garter Stitch Diamond Lace shawl pattern. Many knitters have asked for a scarf version and now it is ready.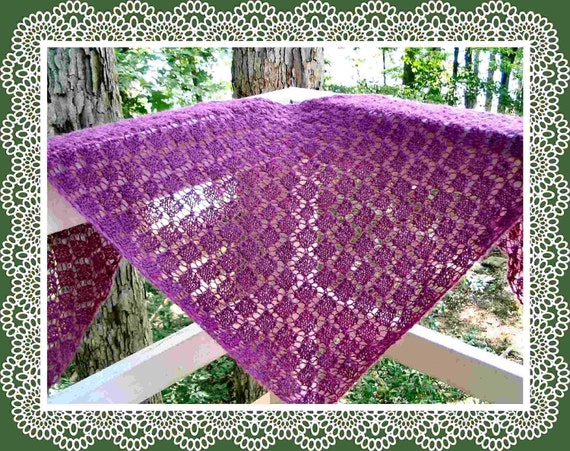 Here is the latest addition to my knitting collection, the Diamond Path Lace Scarf!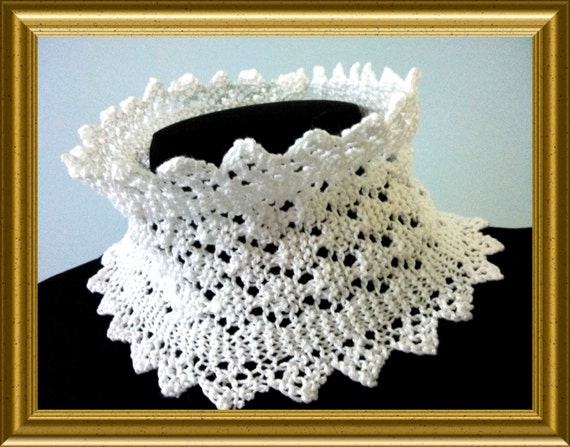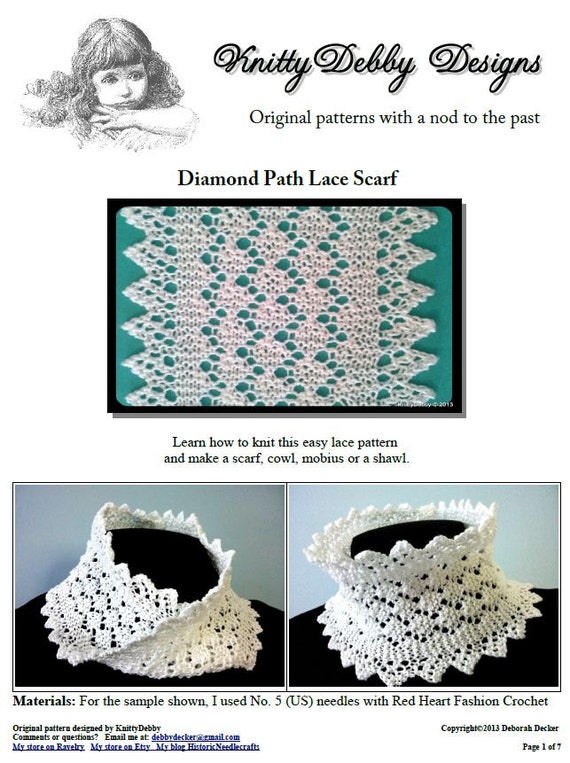 Now you can knit this easy lace pattern and make a 6 inch wide flat scarf, cowl or mobius loop. With more repeats, you can make a shawl the desired width and length you need.
For the sample shown, I used No. 5 (US) needles with Red Heart Fashion Crochet thread (100% cotton) Size 3, 125 yards. Using the entire ball, this produced a strip approximately 26 inches long and 6 inches wide. This length is suitable for a mobius or cowl. 3 balls would make a scarf just over 6 feet long.
Gauge: Not too important! Use the yarn and needle combo that not only works with how loose or tight you knit but also results in good looking lace. Yardage of yarn/thread depends on how long and wide you decide to make your garment.
You can make this easy to knit garment in any weight yarn.
Use this coupon code on ETSY to get 15% off this pattern or your entire order:
ILUVBLOG15
Hurry, this coupon will expire May 31, 2013.
Thank you and happy knitting!