The
Victoria and Albert Museum
has very interesting articles and pictures of regional knitting history in Britain.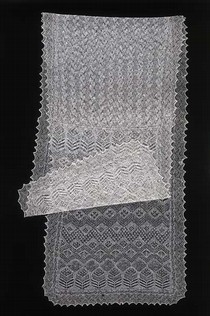 There are vintage patterns too! I had a hard time finding the actual patterns
until I found this page.
. You can click through the images and a link will appear next to each with a WORD and PDF version. Take your time going through the images...there are some GREAT patterns here. Enjoy your "trip" to London.